IOTY Hall Of Fame
  2016 – Justin Stoddard
Qualifications: Ski Level Two, Ski Children's Cert, Snowboard level Two, Adaptive Level one, Snowboard Children's Cert
Employed: Snowplanet
Information on Justin Stoddard:
Justin is tireless in his efforts in the Snowsports Industry. Justin runs Snowplanet's Adaptive programs, oversees all in house programs and acts as Head Entry level race coach. In his spare time, he is a coach for NSC Alpine competing out of Turoa and also coaches' kiwi athletes in Big White B.C. with Aylwin Alpine Academy. His achievements at Snowplanet are far too many to recognize, but let's just say what he has done for Snowsports in the Auckland region is hard to surpass.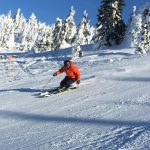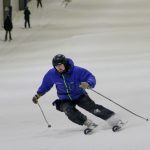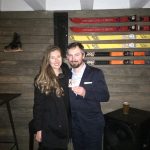 2015 – Campbell Mason
Qualifications: Ski Level 3, Ski Coach Level One, Freeski Level One
Employed: Cardrona
Information on Campbell Mason:
Campbell Mason is a local Wanaka boy went through Skiwees and local school programmes. In 2010 he joined Otago Polytechnic Snowsports Instructor Course and gained his first qualifications level 1 and 2. Since then he has taught skiing and coached freestyle at Cardrona  and in the states full time for the past 9 seasons. Campbell now teaches all the programmes he went through as a local kid and is inspiring the next generation to love our sport.
At work he is a professional and very passionate about teaching. He loves teaching children of al ages and abilities and is equally at home teaching on our magic carpet or in the park.
Campbell represents the future of NZ ski teaching and very professional. He is a true kiwi through and through and has the real "down to earth" "get on with it" work ethic.
2014 –
2013     Richard Webb
2012      Nicole Ellis
2011      Rhys Jones
2010      Ross James
2009      Johnathan Evans
2008      Kirsty Hole
2007      Peter Ganderton
2006      Ricky Otaki
2005      Jane Stevens
2004      Lauren Williams
2003      Kelly Young
2002      Adam Cuff
2001      Kate Pattison-Hunter
2000      Stephanie Brown